Hire The Best Drink and Snack Vending Machines In Raleigh
Vending machine suppliers in Raleigh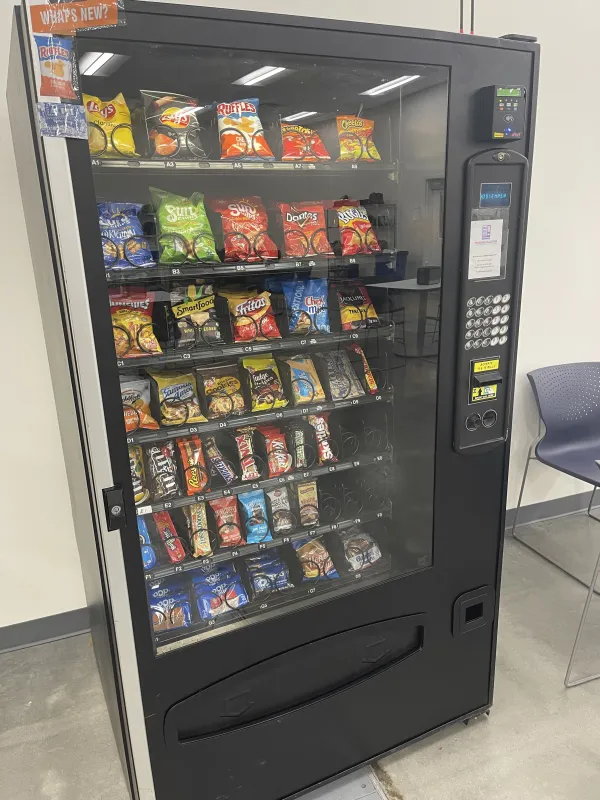 Meet Vending Raleigh, the best vending machine supplier in Raleigh. This is where quality meets quantity. We're the ultimate destination when it comes to best vending machine products inside Drink and Snack Vending Machines. Vending Raleigh believes that food is the driving force for our life. Therefore, you can always book our vending machine filled with tasty food. Be it a regular use or an event. Vending Raleigh's machines stand apart from all ordinary vending machines. They are equipped with all kinds of best vending machine products like foods, snacks, and drinks. Let us know your requirements and rest assured. Get our Drink and Snack Vending Machines delivered to your location filled with delicious snacks. There are several brand's snacks, cold drinks, and ice cream available in the market. We serve foods according to your needs and choices. Vending Raleigh makes sure that you get the best product at a very pocket-friendly price.
Vending machine at an office pantry is like a treasure where your employees get to taste mouth-watering food by adding coins to the machine. So, hire our Drink and Snack Vending Machines for your office canteen today to get the best vending machine products!
Drink and Snack Vending Machines
Products And Features Of Vending Raleigh
Vending Raleigh is popular for its various products like ice cream, snacks, coffee, and cold drinks. You'll hardly find a vending machine that gives a comprehensive service. Hiring different machines for different purposes increases your cost. But, our Drink and Snack Vending Machines provide you with the best best vending machine products. Let's check out our offered products here:
Health drinks
Soft drinks
Newly launched snacks
Traditional and popular snacks
Coffee
Ice Cream from several brands
Once you install our Vending Machines in your office, you'll know the difference in the workforce. Food accelerates the zeal to work more. Many of our customers have experienced an unimaginable change in their office ambiance after installing Vending Raleigh's Drink and Snack Vending Machines.
Vending Raleigh offers a top-notch service and always looks after the needs of their customers. Therefore, you don't need to pay any extra charge for maintenance and damage.
Though most of the services take maintenance and repair charges from the customers, we never even think of that. To us customers have been the top priority always.
Vending Raleigh is not only a vending expert but also knows about all the latest snacks available in the market. Our motto is to satisfy your cravings for tasty foods with the best vending machine products in the break time of your office to energize yourself through our Drink and Snack Vending Machines.
Why Vending Raleigh
There are several other companies who deal in vending machines. Why should you choose vending Raleigh on the top of them? It's because of our unmatched quality. Some of them are:
Constant support
Vending Raleigh extends their hands for constant support to their customers. Call us as soon as you find our Drink and Snack Vending Machines empty.
Affordable
Vending machines must give you food and happiness and not stress. Therefore, we've kept a minimal price of the best vending machine products. The price seems nothing before the service you get.
Versatility
Vending Raleigh supplies vending machines for residential and commercial purposes. Make your event more colorful with our Drink and Snack Vending Machines. Besides, you mundane office life becomes interesting with a constant supply of food from our vending machine.